Hello All;
Growing-up, my parents always told me, "Betty, you were born into this world singing." To this day, I think a day without singing is like a day without sunshine. With the help and encouragement of my parents, I studied voice and music my whole life. I sing with the Boston Symphony Orchestra and the Boston Pops in the Tanglewood Festival Chorus. It has been the best musical experience of my life, and it is the most fun I have ever had. My experience with the chorus has allowed me to meet so many wonderful people and learn so much more about the beauty of music and art.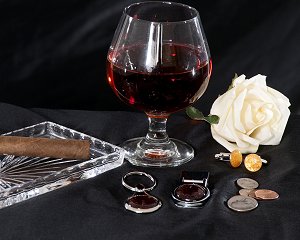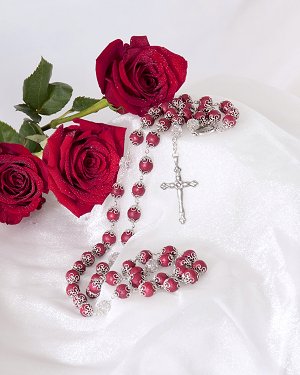 Handcrafting jewelry is another creative form of expression which has always been a major part of my life – I have made my own jewelry for as long as I can remember. Many years ago I met a woman who made rosaries and religious items from dried rose petals. When I called her to make a rosary for me, she told that she no longer made them. I told her about my fascination with rose petal rosaries, and she taught me how to make them myself. When I began crafting jewelry from dried rose petals, I fell in love with the process and the jewelry I made. God found a way to place this new art form into my life. I decided that a great way to express this art form was to make rose petal rosaries, along with newer and unique keepsake items. My jewelry is now sold in national museum stores as well as in smaller gift shops throughout the United States.
This started out as simply a way for me to make something new to wear: just a little hobby. Then it just grew from there, so I guess that's the way it goes.
When I hear from you, I will know that God has entered all our lives and has brought us together. I sincerely hope that my jewelry will make you smile and bring happiness and comfort into your lives.
All God's Love and Blessings,
Betty
The Rose Keepsake Co.
[email protected]
1-800-590-4115 (Toll Free)