Gift Certificates Available Please Call 1-800-590-4115 to Order
AN IMPORTANT MESSAGE FROM THE ROSE KEEPSAKE COMPANY:
The Rose Keepsake Co. will have EXTENDED HOURS UNTIL 7PM ON THURSDAYS, and will now be CLOSED ON SATURDAYS.
The updated hours will be as follows:
Monday ,Tuesday & Wednesday 9AM- 5PM EST
Thursday: 9AM – 7PM EST
Friday: 9AM – 5PM EST
Saturday & Sunday: CLOSED
Welcome, Rose Petal Jewelry Keepsakes and Rosaries are a beautiful, unique and thoughtful way to preserve flowers from your special occasions. Our Handmade Jewelry Keepsakes and Rosaries are a truly amazing way to preserve your memories forever!
Our line of handmade Keepsake Necklaces, Bracelets, Bookmarks, Komboloi (Worry Beads), Earrings, Jewelry, Chaplets, and Rosaries make wonderful gifts for Brides and the entire wedding party as well as many other special occasions . Creating lasting memories in a most creative way.
Keepsake Jewelry
Wedding Day
Holy Communion
Graduation
Anniversaries
Father's Day
Bridal Gifts
Mother's' Day
Birthdays
Memorials
Funerals
Bar/Bat Mitzvah
Mother of the Bride
Mother of the Groom
Baptism
Quinceañera
SHIPPING NOTICE
Hello Everyone,
We hope everyone is healthy and staying safe this year. I know I don't need to tell you all how trying it's been running a business through 2020 and 2021. As you've probably heard, shipping carriers are predicting a high demand in shipping again this year.
Last year was a nightmare, as we have continued to experience delays in materials we use to complete orders due to the pandemic. Now, as is the case with many businesses at the moment, the current supply chain delays have begun to affect us here at the Rose Keepsake Co. as well. This means it may take longer to receive your orders for holiday shipments in addition to the Post Office already experiencing delays impacting delivery times.
As a small company, we always take pride in our handcrafted work and we know exactly what our keepsakes mean to our customers. We want you to know that, as ever, we are collectively doing our utmost to strive to get as many orders out to you as possible before Christmas as we are able. But we ask your patience in this uncertain time, and please know that some orders may arrive after Christmas due to circumstances outside of our control.
Thank you.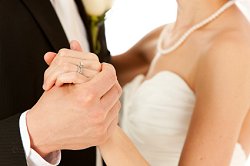 Weddings, Bridal Showers, Baby Showers
Remember the day with your Wedding flowers by using them to create Keepsakes.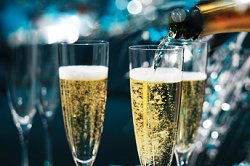 Anniversary & Special Occasions, Graduations
Remember the day with your Anniversary flowers by using them to create Keepsakes.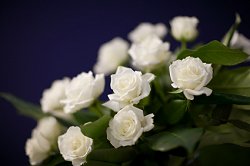 Funerals, Remembrances, Rosary Beads
Remember the day with your Funeral flowers by using them to create Keepsakes.